Nubik needed someone to address their needs
Learn how using psychometric tests allowed Nubik to improve their recruitment, training, and overall operation in this case study!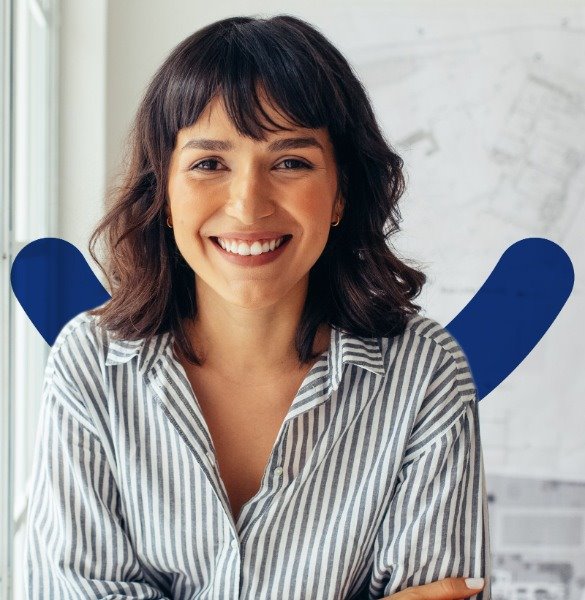 Nubik
The largest salesforce.com certified partner in montreal, nubik is a cloud alliance partner Of salesforce and specializes in the implementation, analysis, and customization of Salesforce tools and products. They tailor salesforce for any organization's needs to make their goals a reality. But what happened when nubik needed someone to address their needs? They turned to atmanco!
You will become so much better! It's a no-brainer to me that every organization should be using this technology.
Patrick Hanchay
Former CEO
Situation
The nature of Nubik's business relies heavily on the expertise of their employees. Nubik understands the importance of training and development of their employees so that they can, in turn, provide the best service and support for their clients.
In fact, Nubik invests up to 6 months of training on every newly hired employee to ensure that they have the knowledge and capabilities to provide the exceptional service and support that Nubik is known for.
But with caring about your employees' training and development comes a price; the cost associated with a bad hire. That was one thing Nubik simply couldn't afford.
So what was Nubik's goal after this realization? Become better recruiters. Specifically, they needed a tool that would assess both aptitude and behavior to help them identify the best candidates and ensure a positive return on their investment.
Solution
The fact that Nubik needed a tool that assessed aptitude and behavior meant that they needed a psychometric test. And after some research and analysis into the various psychometric tests available on the market, Nubik determined that the Atman test was the perfect solution.
Patrick Hanchay, former CEO of Nubik, noted the two major factors that influenced his decision: the test's accuracy, and the presence of an Application Programing Interface (API) which made it easy to integrate the solution into their system.
I was amazingly surprised by what I saw! The results were very accurate and my employees were equally impressed.
What happened next?
Even though Nubik had intended to use the Atman test for recruitment purposes, the first thing he did was ask all his employees to complete the assessment. He collected all of their profiles and, with the help and support of Atman's certified consultants, interpreted their results.
AtmanCo exceeding expectations
Only for recruitment? Absolutely not! And no one could've said it better than Patrick: "personally, I think about the test results almost every day".
In addition to recruitment, Nubik uses the Atman test and its results for day-to-day management to understand what makes their employees so different from one another.
They also use several of Atman's components to identify skills and behaviors associated with sales, customer service, and management. Furthermore, not only do managers at Nubik consult Atman profiles whenever a conflict arises, but they use the compatibility report between their employees to find advice on how to resolve the issue.
Being the owner, Patrick wears many hats at Nubik, but Atman has now provided him with dependence from many of the day-to-day activity of the organization, allowing him to refocus on his organizational objectives.
He no longer feels the need to be involved in the hiring process because he is confident that the decisions made are now more accurate with Atman.
Atman allows me to feel like I'm a better manager!
33%
Increase in number of Employees
20%
Reduction of Turnover
Ready to get started?
Resources from our experts
Get the latest tips, best practices, templates, and other resources from our experts to level up your business happiness initiatives.