The best building blocks for talent management.
Explore the double-sided power of AtmanCo's competencies that combine innate, untapped skills with actual, learned abilities and how they can be leveraged to take your people and organization to the next level.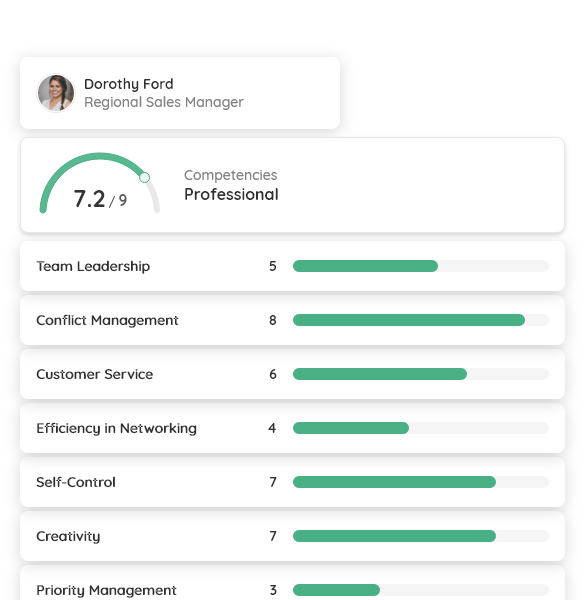 By getting to know our employees better and seeing what they are most comfortable with naturally, we are now building on their strengths.

Léandre Audet, President
Nicol Auto
Assess and develop every competency you could ever need.
We've worked with hundreds of organizations and scientific researchers to build a complete library of competencies.
Analysis
Separated into 8 distinct competencies, uncover a person's ability to analyze, learn, and process data.
Discipline
With 12 competencies, reveal a person's abilities with discipline, organization, rigour, and respect of rules and commitments.
Energy
8 dedicated competencies measure a person's ability to go above and beyond, to show perseverance, and to surpass oneself in ambitious adventures
Influence
Dig deeper into how much impact a person has on others by analyzing their ability to influence in various situations with 10 competencies.
Relational
With over 12 competencies dedicated to relational skills, you will be able to dissect a person's interpersonal abilities to determine their natural talents & developmental areas.
Sample Competencies Assessment
Download a sample competencies assessment and see how it can help you hire, lead, and grow great talent.
Built for people. Backed by science.
AtmanCo's competencies are subjected to scientific validation by researchers recognized in the field of psychometrics and organizational psychology.