Psychometric test and features for your company
We're so much more than just another psychometric test. Specifically thought out to respond to your hiring, leadership, and talent development challenges, our easy-to-use platform has a singular goal: to boost organizational performance and foster business happiness.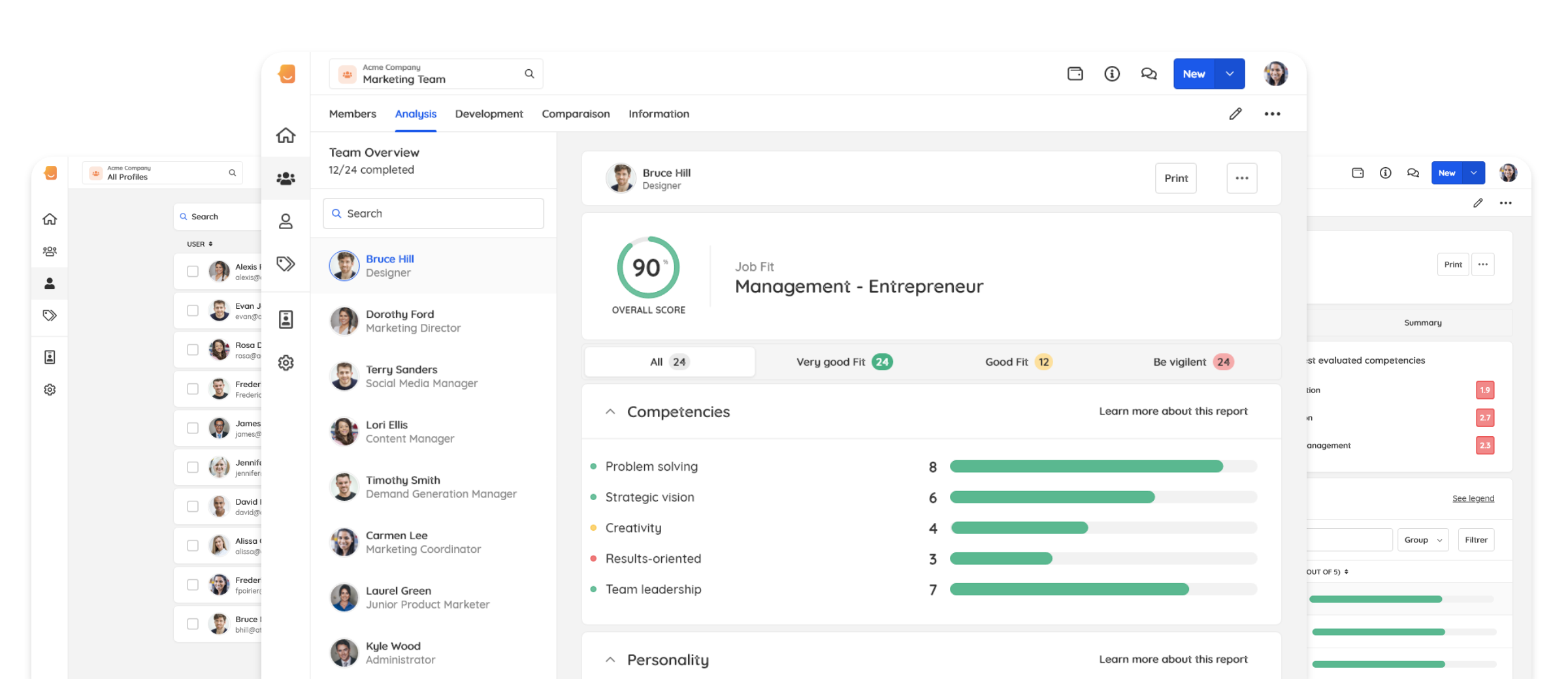 Teams
Everything you need to know about your teams.
It is often said that it is thanks to the strength of the team that we go further and that we create great things. At AtmanCo, we believe in this 100%, and we give you the means to unleash the true power of your teams.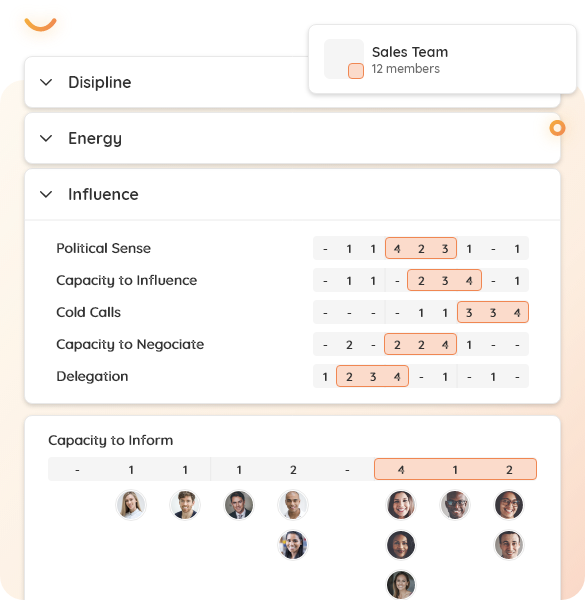 Look at the specific skills of each team in your organization and identify strengths and weaknesses. This overall competency picture is an excellent indicator for recognizing strengths, what to develop, and what complementary talent to hire.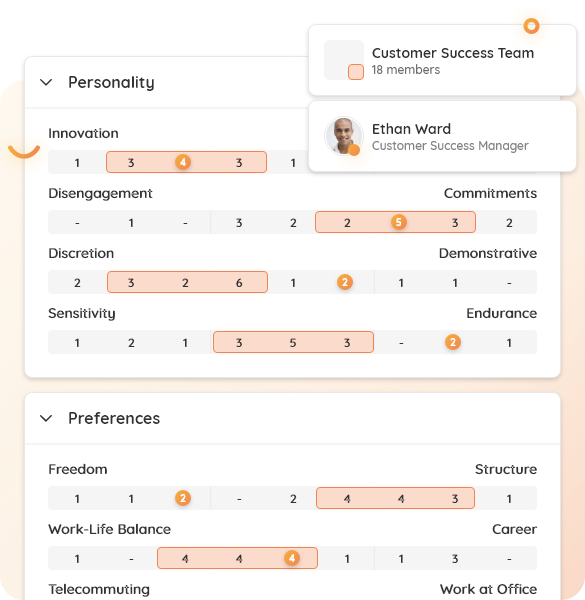 Teams
Team Complementarity
Analyze and identify the compatibility of each team member personality traits. It is most practical to better understand potential sources of conflict and to strategically align stronger collaborations.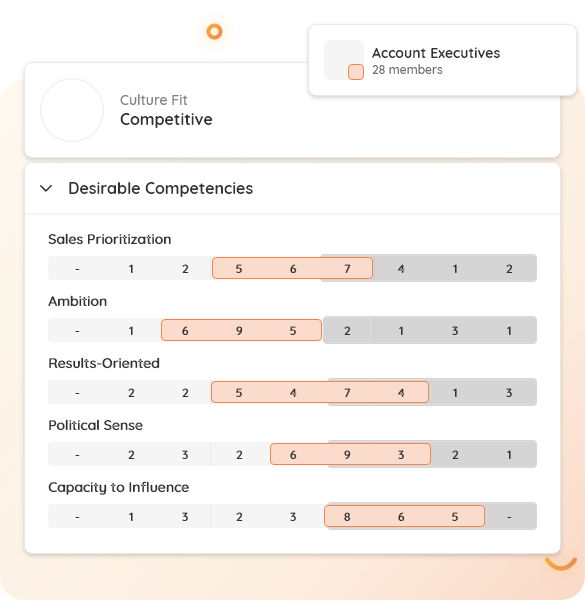 Recognize the cultures that define your teams and departments to better understand how to motivate and inspire them. Each organization has a culture that marks its identity and is made up of different teams pursuing different missions according to their reasons for being.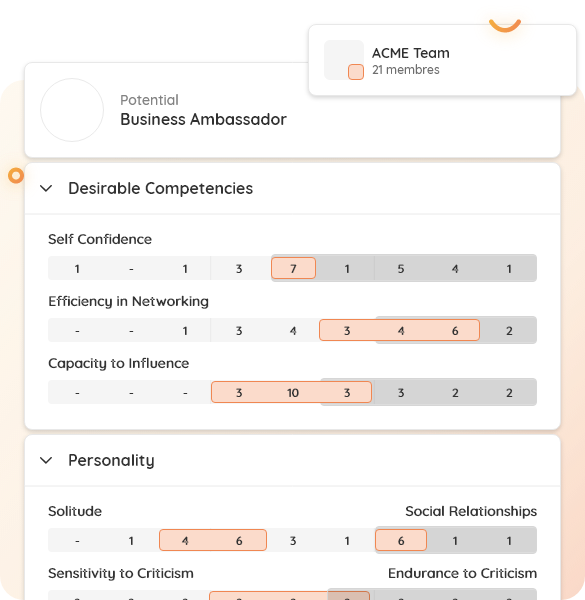 See where your team's real skills lie today, and how far their potential can take them. Identify development opportunities to work on specific skills that will amazingly improve group performance.
Personality Styles for Teams
Use personality styles to build and lead your dream team. Find out how your team's unique styles fit together and how they can complement each other to become something greater than the sum of its parts.
Additonal Features
A full range of features you'll fall in love with.
For the most comprehensive toolkit, access practical features that make your recruiting process easier, your leadership stronger, and your most valuable assets growing faster - all for the most rewarding experience your employees will ever have.
Additonal Features
Interview Guides
Customized interview guides based on the positions to be filled and questions specifically based on competencies.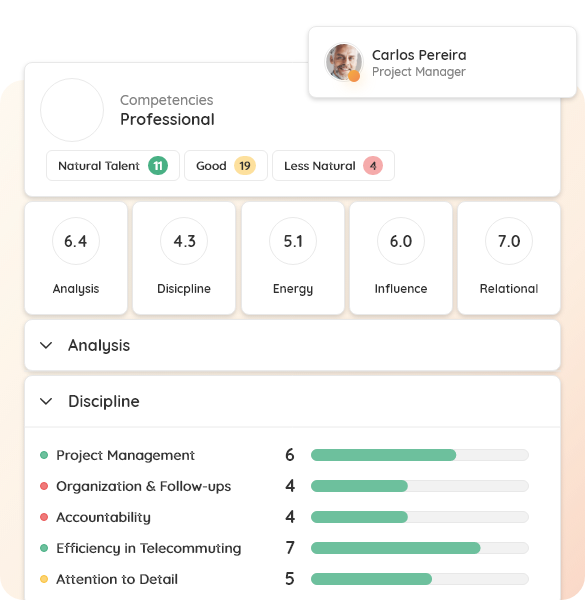 Additonal Features
Competency Profiles
Different competency profiles to determine if the candidate has the skills and potential for leadership, sales, professional or technical jobs.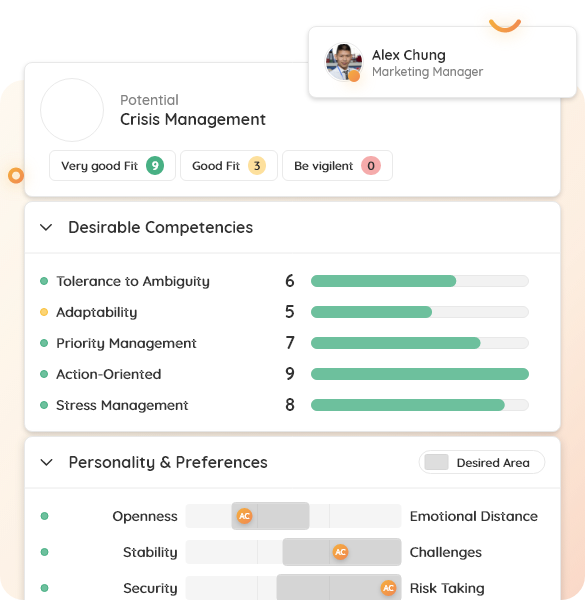 Additonal Features
Potential Assessment
An overview of the candidate's natural skills to excel in more specific challenges, and even those they will need to develop to achieve their career ambitions.
Platform Benefits
One Platform. Amazing Features.
We've gone the extra mile to give you the peace of mind you deserve
Security at its core
People data is sensitive and confidential. We've built the AtmanCo platform with privacy and security in mind to ensure your data stays safe.
Multi-lingual Platform
The AtmanCo platform is available in English, French, and Spanish, with more languages scheduled in our pipeline to support business happiness around the world.
GDPR Compliant
You can rest assured while using AtmanCo's solutions that allow you to easily comply with laws and regulations regarding your people's data, privacy, and security.
Live Chat Support
Whatever you need, you are never more than one click away from our world-class support team who's standing by to answer all your questions.
User management
Our built-in roles and permissions make it easy for everyone to benefit from the AtmanCo platform without worrying about breaching privacy.
International Assessments
Our psychometric assessments are available in 6 languages (English, French, Spanish, Portuguese, German, and Italian), with more along the way.
Our approach with this tool allowed us to make the right choices for our team at the right time.
Line Lacroix, General Manager
Genium360
Psychometric Solutions
We're so much more than just another psychometric test.
An all-in-one platform conceived to respond to your hiring, leadership, and talent development challenges.