Your intelligent coach for employee retention
Our latest innovation combines psychometric science with caring AI all in the name of making you the best leader you can be. Get AI-generated recommendations and action plans to harness employee onboarding, motivation, and retention.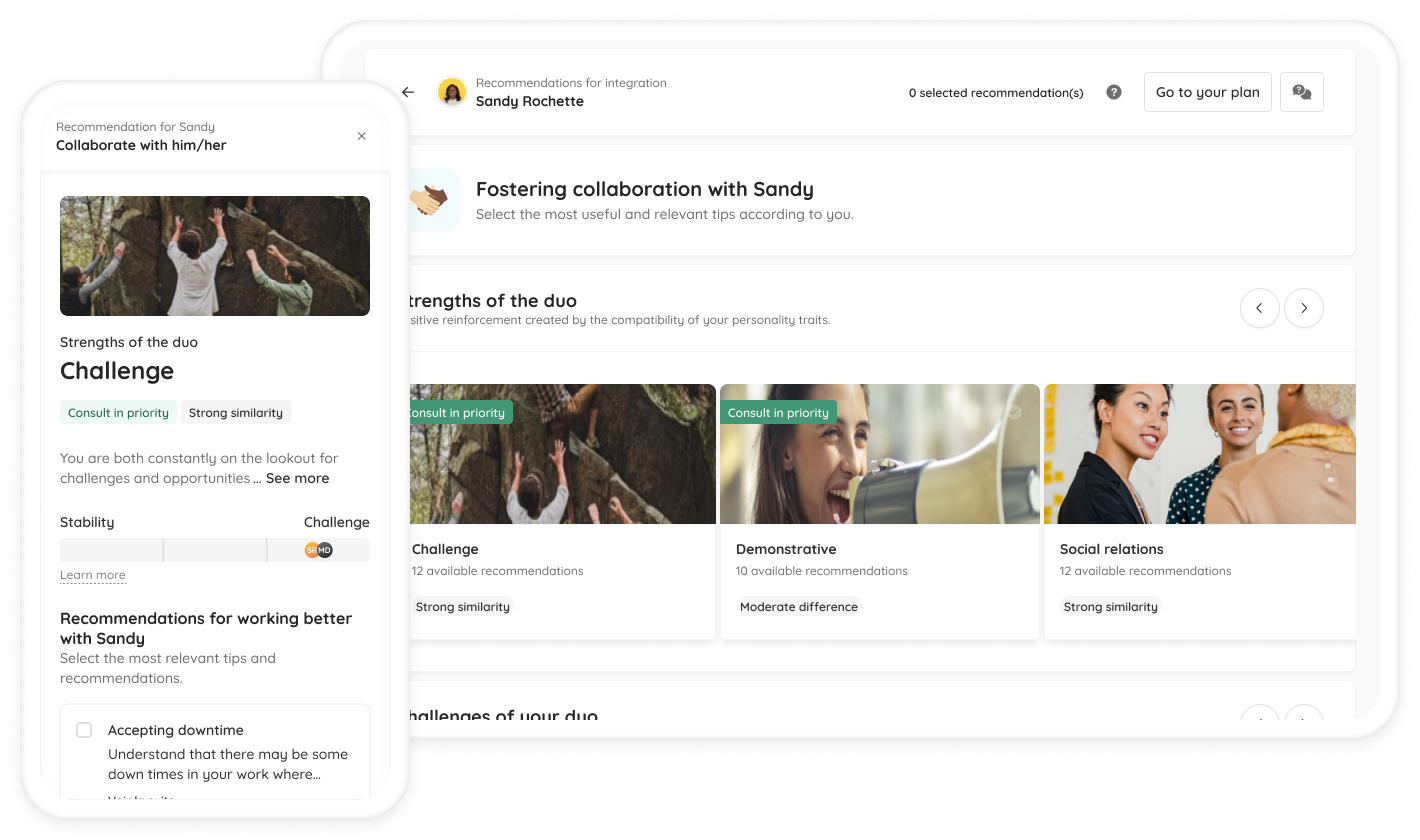 Recommendations
Personalized recommendations in an instant
Get specific, actionable advice based on your employees' complete profile to create the best employee experience there is.
Personalities
Uncover and understand the unique aspects of your people and what defines their nature.
Positions
Isolate and focus on the traits and competencies that are most essential for your employee's role.
Contexts
Highlight competencies that are unique to your organization's context and learn how to leverage them.
Experience
Taking your managerial experience into consideration to optimize recommendations that best fit you.
Own an action plan that keeps evolving
Team up with your virtual coach to apply concrete actions in the everyday lives of your employees.
Build your personalized action plan
Your virtual coach adapts to your organization, culture, values, and people – but you are in complete control of your recommendations and action plan. Select your preferred recommendations to build an implementation plan that suits you.
Drive its evolution with your feedback
Your AI-enabled virtual coach will learn from your feedback to propose even better recommendations throughout your leadership journey. The more your share with your virtual coach, the more personalized and targeted your recommendations will become.
Meet your employee happiness coach
Let's talk about how you can leverage happiness and performance in your organization.