Development plans that even your managers will love.
On a single platform, developing the competencies of your teams has never been easier. Combine natural talents with observable behaviours to rocket your employees to new heights.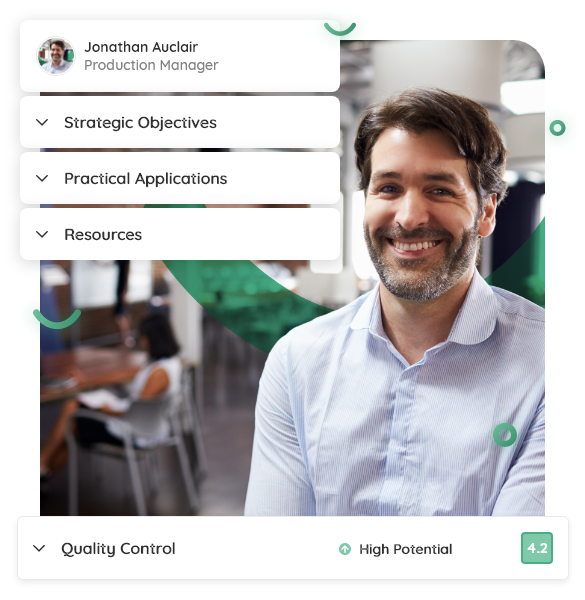 Grow with some of the best teams.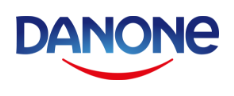 We have created teams according to the personalities of each person and according to the expertise they would like to develop.

Karine Ste-Marie
Eltoro Studio
Setting up
Everything to build your development plan, in one place.
Our Approach
Competencies, a world to discover.
A unique approach, focused on both the assessment of observed behaviours and the evaluation of natural potential of employees through psychometrics.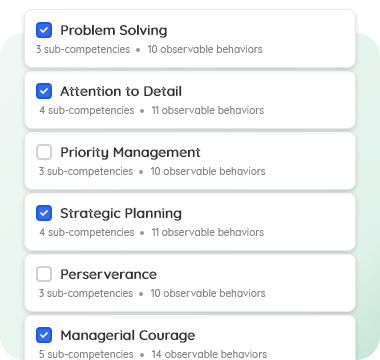 60+ competencies at your fingertips
From a comprehensive library of scientifically validated skills, select the ones that are most relevant to your company, your culture, and your jobs.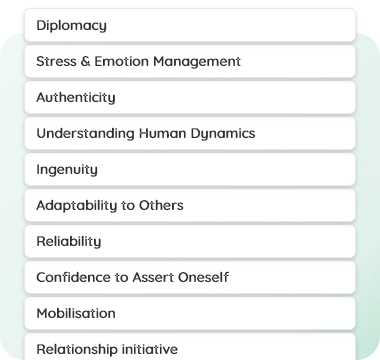 150+ sub-competencies to grow your team
Associated with each skill, be even more specific in your analysis and your choices to develop your talents.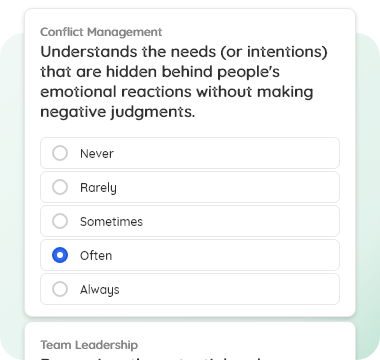 500+ observable behaviors in the field
Help your managers and employees be action-oriented by targeting the strengths and competencies that need the most attention.
Assessments
Assessments that get you to the heart of effective development.
Enable a richer exchange and employee experience that is committed to professional development. AtmanCo allows you to assess performance from both the employee and the manager's perspective to guide discussions towards results.
Services
Always there to support you.
Our team of experts is there to support you in the creation of your competency development program and in your efforts to perfect it. Certifications
Get certified in our competency development module to become a power user and learn how to deliver the most effective development programs.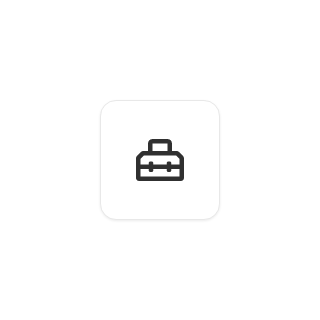 Project Setup
Let our experts guide you in the implementation of your competency development projects. We will help you set up the foundations to ensure the highest impact.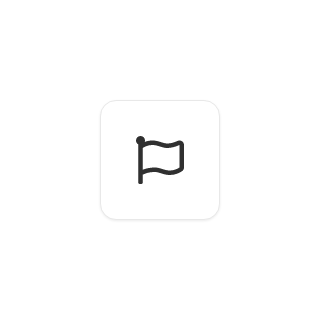 Leadership Coaching
Better understand your teams and managers' leadership style to propel their development. Access customized training sessions to increase self-awareness, stimulate collaboration, and achieve the most effective development plans.
Resources from our experts
Get the latest tips, best practices, templates, and other resources to level up your development initiatives.