Halifax Consulting Chooses AtmanCo to Strengthen its Offering in Sales Softskills
Halifax Consulting was looking for a solution to the challenge of selecting key potentials for its customers' business transformation projects. They wanted to offer comprehensive assessment solutions that would help their customers evaluate their talents, their business skills and their self-awareness. It was in this context that Franck Baudoin, coach-trainer and partner consultant at Halifax Consulting, found a significant solution in AtmanCo's tools.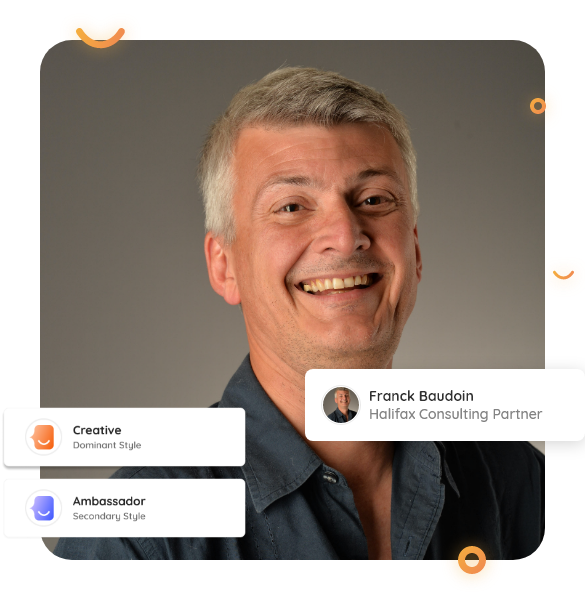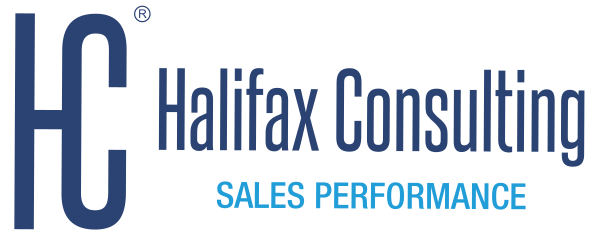 Halifax Consulting
Halifax Consulting is a company dedicated to providing consulting and training solutions in business development and transformation on an international scale. With many years' experience in the consulting and training industry, Halifax Consulting is a recognized leader not only in France, but worldwide.
The most important thing about Atmanco's solution is its comprehensiveness. It is this quality of the platform that enables us to offer a decision-making tool.
Franck Baudoin
Partner Consultant at Halifax Consulting
Franck Baudoin is a coach-trainer specializing mainly in management and has dedicated seventeen years to the field of behavioral development. He joined Halifax Consulting, a company known for its expertise in consulting and training in the commercial sector. For him, AtmanCo's tools proved to be a crucial addition to both him and the company. Among other things, this incorporation has enabled him to refine his service offering to his customers. Mr. Baudoin explains how AtmanCo's solutions meet his customers' requirements and his own criteria for progress. As an associate consultant at Halifax Consulting, he is a key member of a vast network of over 35 senior consultants, all highly qualified in sales, sales team management and negotiation.
Market Challenges
The complexity of decision-making throughout the hiring process is a challenge that Halifax Consulting aims to simplify for its customers.
"The difficulty today is not in recruiting, but in integrating newcomers into an organization," notes Franck Baudoin.
With the aim of effective integration, it is crucial to understand and adapt to a company's ever-changing culture. This understanding extends to skills development and team management, where AtmanCo's tools help improve self-awareness and team dynamics. Employee engagement, particularly in the age of telecommuting, is another essential focus. The AtmanCo platform serves as a tool for understanding the foundations of employee engagement, strengthening their mobilization and retention.
Halifax Consulting's clients navigate a range of challenges from team cohesion to employee engagement in telecommuting environments. In today's fast-paced corporate landscape, the need for effective communication and mutual understanding within teams has never been more essential. Companies are struggling not only to recruit the right talent, but above all to integrate them into existing corporate cultures. The focus on "cultural fit" is therefore paramount to long-term success.
Employee engagement, particularly in the context of teleworking, adds another layer of complexity. Balancing work and personal life has become more difficult, raising questions about how to maintain and improve engagement. The ability to resolve conflicts, align projects to the unique strengths of each team member, and establish synergies are other areas of focus for HR and managers. In short, the challenges are not limited to operational aspects, but extend to understanding the motivations and personalities within teams, which can become even more complicated when teleworking is taken into account.
I'd say that the difficulty isn't recruiting, it's integrating. The "Culture Fit" is now one of the most important aspects to measure in order to anticipate an employee's contribution in the medium and long term.
The challenges of Halifax Consulting:  
Integrating newcomers into the organization
Self-knowledge in career paths
Improving negotiator performance
Skills development and team management
Employee commitment, particularly in the context of teleworking
The Partnership
The partnership between Halifax Consulting and AtmanCo is more than beneficial: it's transformative. By leveraging AtmanCo's solutions, Halifax Consulting has not only strengthened team dynamics and recruitment process efficiency, but has also expanded its international footprint.
Halifax Consulting uses AtmanCo's solutions as the cornerstone of its approach to the many challenges faced by its customers.
"The AtmanCo platform is a complete HR solution, supporting decision-making from recruitment to skills development to management. We can work both individually and collectively."
Beyond this, Halifax Consulting is in the early stages of expanding into the field of team management and leadership. AtmanCo's capabilities for employee selection, integration and management offer a new avenue for Halifax Consulting to expand their range of services. This opens up opportunities to enrich relationships with existing customers and develop a satisfactory distribution network.
The effectiveness of AtmanCo's solutions in meeting these varied challenges reinforces Halifax Consulting's approach. This has opened up avenues for the company to enrich its portfolio of services, bringing added value to existing customers while establishing a robust distribution network.
As we set our sights on an even greater international reach, AtmanCo's versatile tools remain essential assets for achieving our ambitious goals.
By making AtmanCo an integral part of their HR processes, Halifax Consulting is able to:
Improve self-awareness, natural dispositions and talents
Get reports to make informed decisions
Get better recognition in career paths
Improve team functioning and cohesion
80%
80% improvement in employee motivation and commitment
100%
100% improvement in synergy between managers and employees
80%
80% improvement in the match between candidate and company
Experience the AtmanCo impact
Resources from our experts
Get the tips, best practices and resources you need to foster happiness in your business, straight from our experts.