Eklore relies on AtmanCo to reinforce a culture of authenticity and positivity
Marianne Lefebvre embarks on the entrepreneurial path with her business partner and spouse in 2019. Together, they founded Eklore, a communications and marketing company that has seen its staff double in the past year alone. This consequent expansion led to the discovery of the AtmanCo platform and its personality Styles, which proved to be highly appreciated tools among the company's members.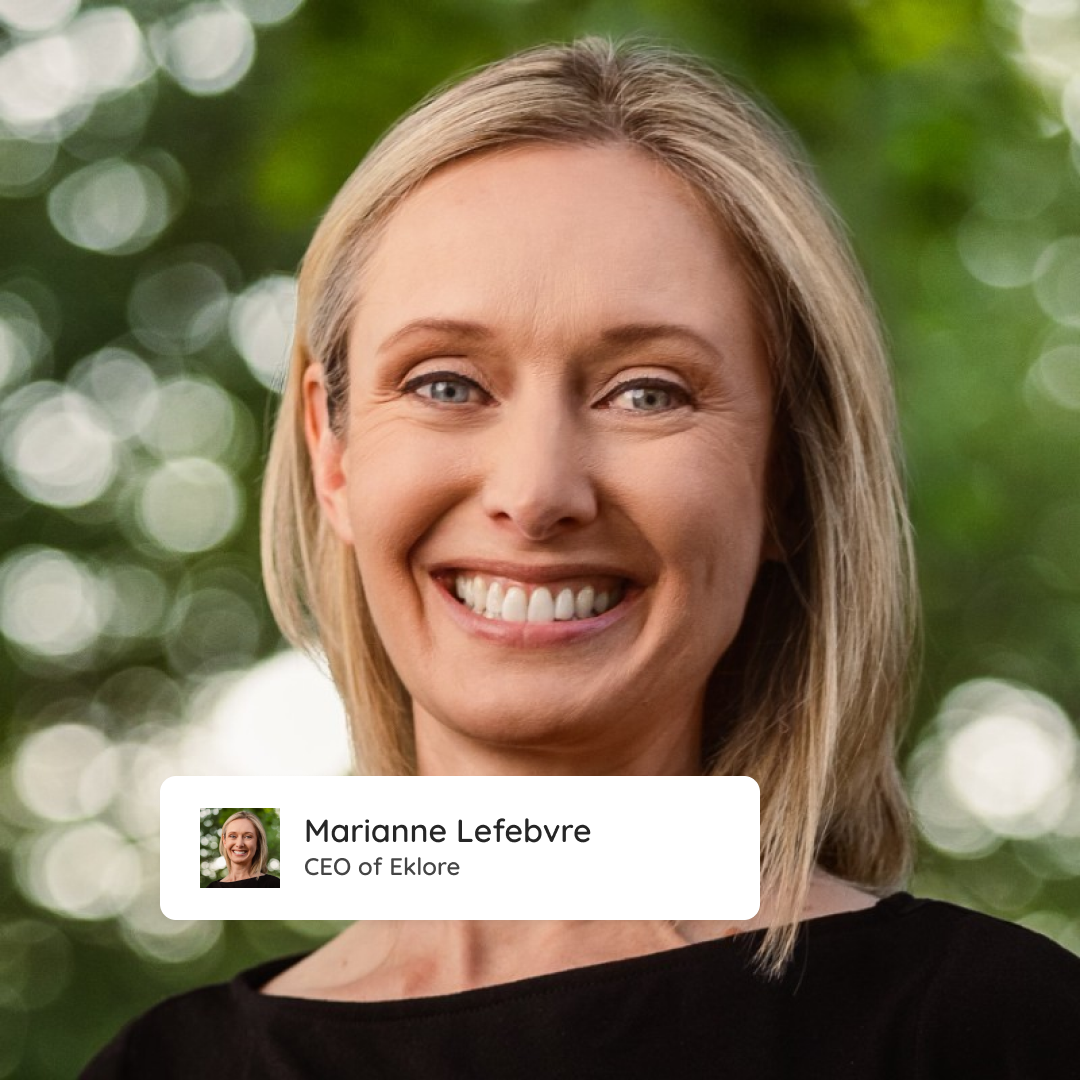 Eklore
The company specializes in non-profit organizations, particularly in the institutional, associative, community and public sectors. The company's customers come from a wide range of fields, including culture, sports and leisure, education, entrepreneurship and many others.
AtmanCo's psychometric assessments and personality styles play an important role in the integration of new employees and workplace harmony at Eklore.
Marianne Lefebvre
CEO of Eklore
The challenges
For Eklore, the integration phase of new employees in hybrid mode can present a number of difficulties for both employers and employees when it comes to doubling up a team in a short space of time.  With AtmanCo's personality assessments and personality Styles, the need for everyone to get to know themselves and their team better is met. 
Following a team discussion, it was decided as a group to share everyone's Personality Styles openly, so as to use their benefits collectively as a team. By sharing each other's characteristics and strengths, the group dynamic was enhanced and the understanding of complementarities within the team was clarified. The positive impacts were noticeable in terms of collaboration, decision-making and the prevention of potential conflicts.  
Marianne Lefebvre, Eklore's Managing Director, explains:
As a tool, I'd give AtmanCo Personality Styles a 10/10. Personality Styles is both a fun and rewarding way to liven up our team building activities, but I also think it's hugely beneficial to use the AtmanCo platform as a tool to help build loyalty, develop skills and communicate better.
With this approach, Eklore maintains a very positive group energy and ends up with a close-knit team like never before.
Renewing oneself in terms of team building is a real challenge. The AtmanCo team's support enabled us to broaden our horizons and live a brand new experience that was highly motivating for our team.
The challenges faced by Eklore:
Create an environment where everyone in the organization feels valued and understood. 
Renew itself in terms of consolidation during the rapid integration of the growing company.
Find a common, positive language to maximize the potential for mutual understanding.
The solution
Since its creation in 2019, the company recognizes challenges with the welcoming and integration of four new employees in its last year. For Marianne, good communication as well as a deep understanding between team members are essential needs to maintain success.  
"The AtmanCo Personality Styles is a great way of getting to know each other in a more structured way", says Marianne, who also sees the AtmanCo tools as a way of making her team shine.
Eklore uses the AtmanCo Styles to adopt a common language and get "ideas for topics to discuss that allow us to go much further in our exchanges".  
The company aims to develop lasting relationships by offering attentive service to its customers. In this way, the internal working atmosphere is also reflected in customer relations, since the values of collaboration are strong and essential.  
By using AtmanCo tools, the notion of collaboration is brought to the fore and perfectly matches a desire for authenticity and positivity in the workplace.
The different facets of the personality are so detailed that it gives me a lot of material for our discussions and explorations with my team.
The AtmanCo assessments enabled Marianne to realize that she had chosen her team well, and that she could capitalize on the strengths and complementarities of each individual while focusing on potential.
Personality styles help small and large companies alike to save time in recruitment, use the right mobilization tools, create a positive environment, strengthen bonds and promote healthy communication.
With a couple as business partners at the head of the company, Eklore emphasizes the importance of maintaining a balance between personal and professional life, as well as sharing family values to encourage the team to work together in harmony.
We have a great diversity of personality styles in the team. But it's interesting to observe that the majority of our members have caring as their dominant trait.
By making AtmanCo an integral part of their HR processes, Eklore is able to:
Go further in integrating new team members.
Create a common language within the team that fosters collaboration.
Use science to help the company evolve in a fun and constructive context.