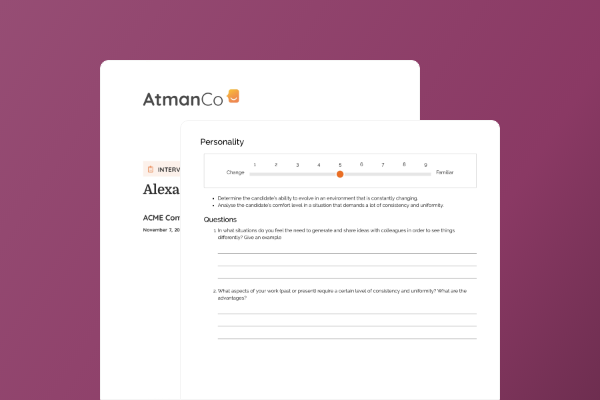 Personality-based interview questions now at your fingertips!
AtmanCo's personality-based Interview Guide provides you with pre-generated interview questions that specifically address the strengths and areas that require improvement of a candidate. Download this sample and see how an interview guide can result in a more effective, efficient, reliable, and bias-free selection process by:
Generating clearer and more accurate behavioural-based interview questions that are customized for each candidate.
Focusing on the candidate's specific characteristics and how they compare to that of the position in question.
Identifying the best candidate while still highlighting possible hardships they may encounter or areas that will require development after their selection.
Get Your Sample Interview Guide