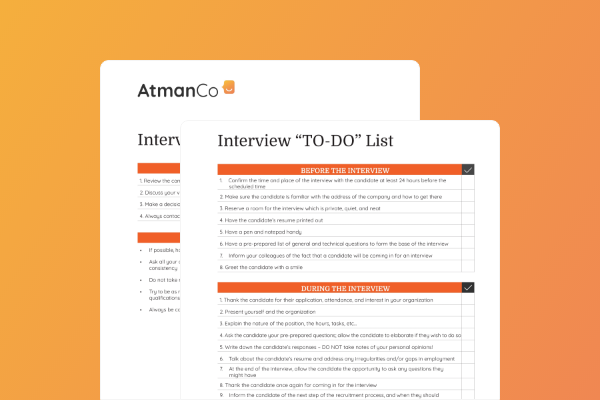 Don't forget anything for your next interview with this awesome checklist
The interview is an important part of the recruitment process and preparing for it is not always an easy task. That's why we have created this checklist to make your job a little easier.
Be well-prepared before the interview
Be more effective during the interview
Ensure better decision-making and follow-ups after the interview
… and get some extra advice!
Get Your Interview Preparation Checklist