Lumen increases team mobilization by 80% with AtmanCo
Lumen was looking for ways to improve the management of dynamics between its team members, in order to increase mobilization and foster better collaboration and communication. It was in this context that Karolane Sigouin, Human Resources Team Lead at Lumen, explored the team building offered by AtmanCo to meet these challenges.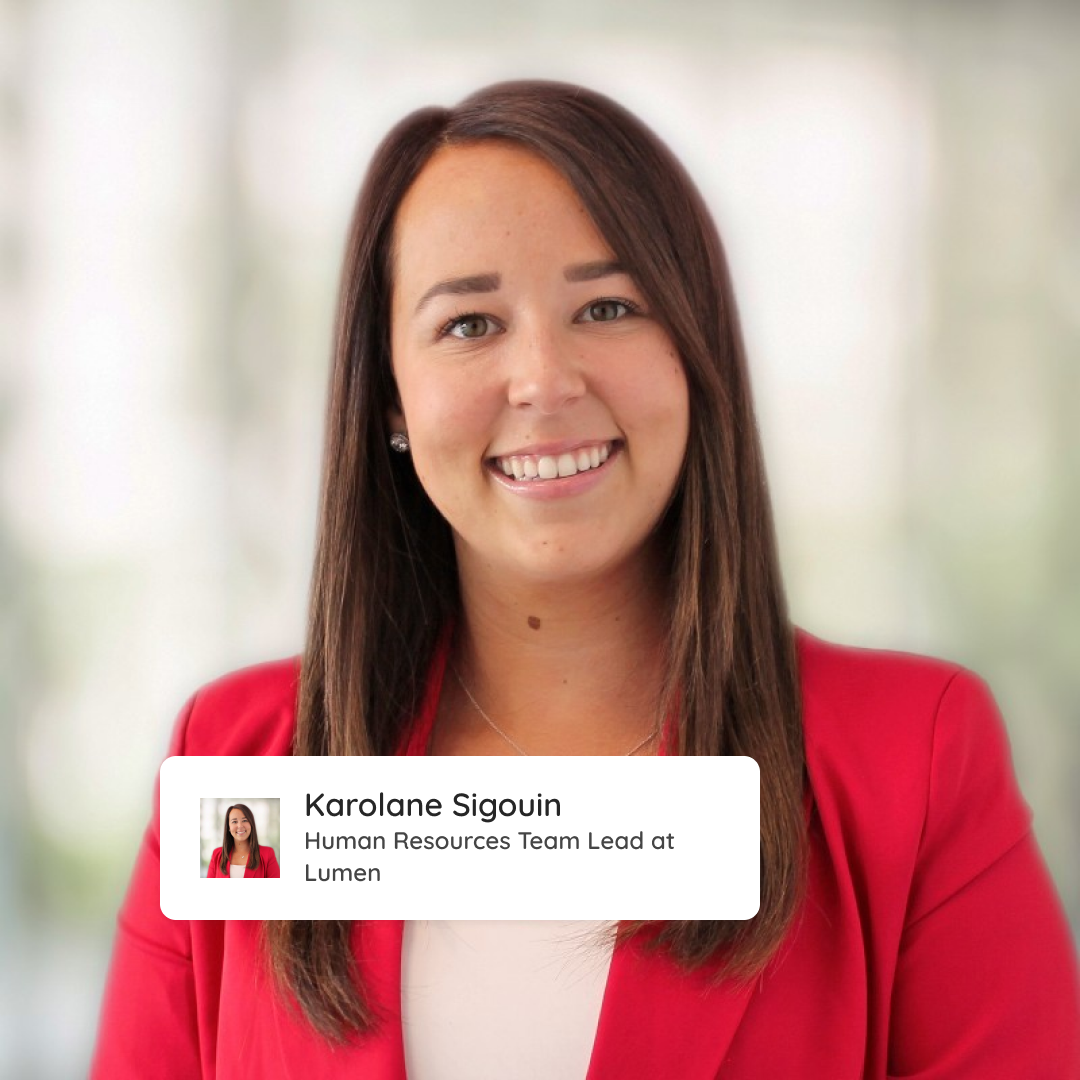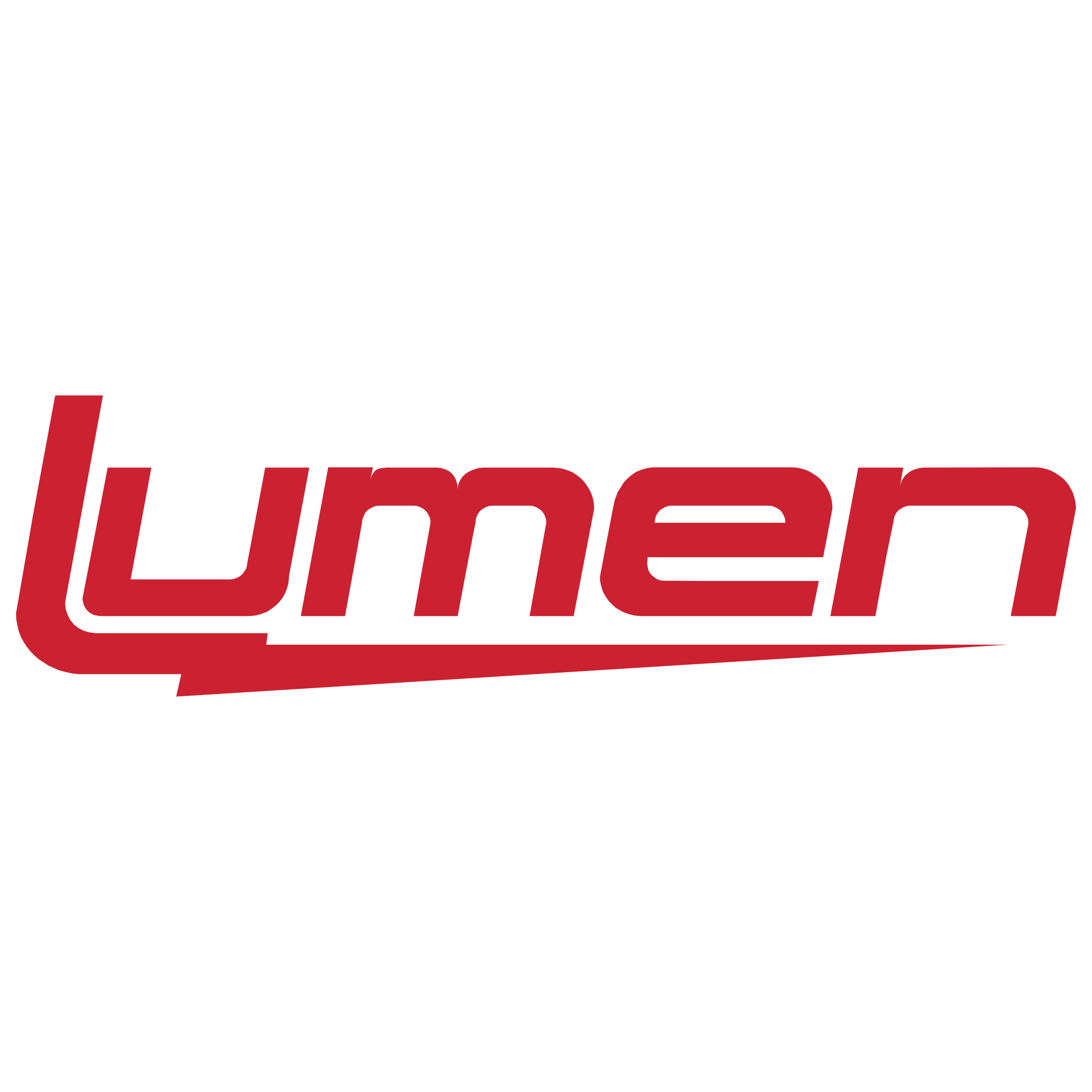 Lumen
Lumen is the largest distributor of electrical and automation equipment in Quebec. Its mission is to make life easier for its customers and meet the most stringent requirements of the industry in general, through its range of services, expertise and products. With over 60 years' experience in the industry, and as part of the global Sonepar group, the company currently employs over 900 people in Quebec, Ontario and the Atlantic provinces.
With the advanced training on team building, I was really able to go and find the innovative tools I needed to strengthen our team building.
Karolane Sigouin
Human Resources Team Lead at Lumen
Karolane, proudly AtmanCo certified
Karolane is currently completing a master's degree in management with a specialization in organizational development.
She obtained her first AtmanCo certification in 2017 and has been using the platform since 2016. Karolane highlights her progression and development in self-understanding as well as in her expertise, since obtaining her certification. She now recognizes the AtmanCo platform as an essential resource at the heart of her daily activities and interaction with her teams.
"The AtmanCo platform is a tool that I use on a daily basis. Whether in selection processes, employee development, manager coaching, conflict management or team mobilization. I refer to it a lot when I analyze a situation to get a deeper insight and advise managers to make informed decisions and put emotions aside. I believe that AtmanCo always brings the positive back into the decision-making process, and that's a great added value."
The challenges
Lumen faced several challenges in mobilizing and consolidating its teams. Implementing team building activities was an important focus. Understanding and harmonizing the dynamics between different personality traits within teams proved complex. The need for better mutual understanding and communication to reinforce mobilization was present, making it easier for teams to function harmoniously and exploit each other's strengths to the full.
Thanks to AtmanCo certification and advanced training in team building, Karolane Sigouin, Human Resources Team Leader at Lumen, has gained a better understanding of her team's dynamics. This initiative has had a significant impact, strengthening collaboration and performance within the company.
With the challenges of team dynamics, it was necessary to better understand the personalities, natural strengths and motivations within the groups. At times, communication between managers and employees could prove complex, with adjustments necessary to better meet individual needs. There was a desire to clarify approaches to managing conflicts and aligning projects according to the strengths and complementarities of each team member.
At the same time, Lumen was interested in the personal challenges of its employees and managers. For Karolane, the balance between seeking challenges and maintaining high performance required subtle management:
"Once we understand our AtmanCo profile, we begin a process of introspection that enables us to better face our challenges, to become aware of them and to put in place solutions to promote our fulfillment. When I realized that I was a person of challenges and competition, I better understood why I always had this insatiable inner thirst of always wanting to do more and constantly seeking to perform. This often resulted in me becoming over-ambitious, taking on too much at once, and eventually running out of energy. With the AtmanCo certification, I'm now learning to better measure my energy to find my balance."
Understanding the complementarities within teams was also an important point of reflection. Discovering how to harness individual skills to enhance team performance, while mitigating potential obstacles, presented a stimulating challenge.
Whether we're talking about development plans, personality styles or virtual coaching. I believe that AtmanCo has been able to develop over the last few years and now offers a truly comprehensive and innovative solution to organizations.
Let's take a look at how Lumen met its mobilization, consolidation and team management challenges, and how AtmanCo was a tangible solution for improving performance and well-being within the company.
Implement team-building and mobilization activities
Improve team communication
Adapting leadership style to individual strengths
Facilitate exchanges between managers and employees
Understanding your challenges and personal balance
The solution
Karolane discovered that AtmanCo's team-building training offers a unique approach to understanding the dynamics between different personality traits within a group. This mutual understanding is invaluable in facilitating team building activities by enabling each team member to better apprehend their strengths, those of their collaborators and their areas of complementarity.
"The team building session enables us to go even further in mastering profiles. On a day-to-day basis, during conflict situations in the workplace, it's a very interesting tool for providing other perspectives and a better understanding of a situation between team members in relation to personality styles."
Following the team building refresher training, Karolane noticed a marked improvement in the teams that participated. Employees became more open to their colleagues, better understanding their complementary strengths. This improvement contributed to a stronger sense of belonging and commitment within the company.
"For the teams with whom we have conducted team-building sessions to date, I would rate an 80% improvement in engagement. After a team building session with AtmanCo, employees are more open and caring towards others as they better understand the strengths of their differences and the fact that there is no right or wrong personality style."
Karolane has observed a marked improvement, evaluated at 90%, in exchanges between managers and employees, which she attributes in large part to the adoption of AtmanCo's solutions. Thanks to certifications and advanced training, a better understanding of team dynamics, personal challenges and communication styles has been made possible. This evolution has played a key role in improving management performance and promoting team cohesion.
"I would rate the improvement in manager-employee communications at 90%. AtmanCo allows us to better adapt our communication and create a better understanding of each other while adopting their management style to the needs of our employees."
Karolane has taken advantage of AtmanCo's training to alleviate communication challenges within her team. This gave her the opportunity to adjust her leadership methodology in line with the individual needs of her staff, fostering an environment that encourages the well-being and fulfillment of each individual.
AtmanCo certifications enable us to fully understand the dynamics between different personality traits, and so be in a position to popularize this wealth of information to teams during team building to promote understanding of others.
Based on the AtmanCo personality styles, Lumen is able to:
Strengthening a sense of belonging and commitment
Improving manager-employee communication
Equipping managers to develop leadership skills
Understanding the dynamics between different personality traits within a group
Facilitating team mobilization
80%
80% improvement in team mobilization.
90%
90% improvement in communication between managers and employees.
80%
80% is AtmanCo's positive impact in strengthening team complementarity.
Are you ready to experience the benefits of AtmanCo's impact?