How GoMaterials used AtmanCo to help scale their business
Michael Bellows, was familiar with psychometric assessments, and believed in their significance. As the company GoMaterials expanded from its three co-founders to a team of 25, the AtmanCo talent platform played a crucial role in supporting the company's growth by strengthening their recruitment, management and employee development.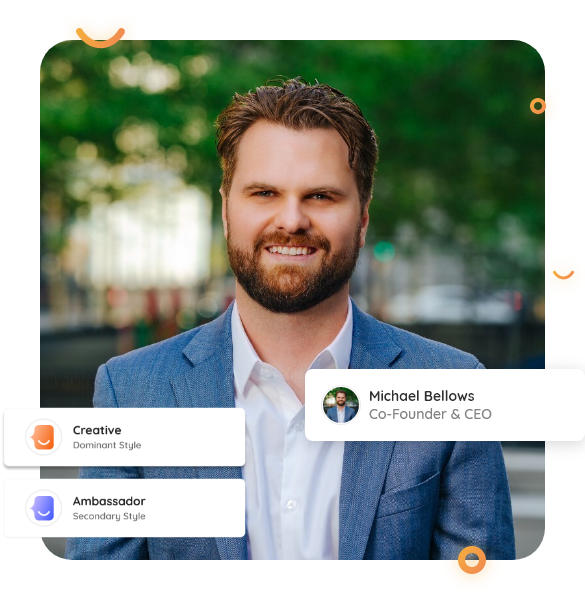 GoMaterials
GoMaterials, a Montreal-based startup established in 2017, aims to aid landscape professionals. From estimates to delivery, GoMaterials handles all aspects of procurement for landscape companies. Currently, GoMaterials is expanding its presence in the landscaping sector across Canada and the United States.
I've always seen the value of a psychometric tool and we've tried a few. We've stuck with AtmanCo because we think it's the best.
Michael Bellows
CEO at GoMaterials
The challenges
As a direct result of GoMaterials' rapid growth, ensuring successful recruitment became a critical priority. "The hardest, most difficult thing about growing your business is scaling your team", says Michael Bellows.
For an organization that values innovation, having efficient methods to gain a deeper understanding of candidates was crucial. Utilizing a psychometric assessment tool enables managers and their direct reports to establish trust more rapidly, ultimately leading to increased comfort, mutual understanding, and appreciation of individual differences.
For Michael, "[...] if you understand your differences from day one, you are able to walk a mile in someone else's shoes. Trust takes time. If there is a tool that can be incorporated to strengthen the relationship and trust between a manager and an employee, it will pay off."
One of the recent initiatives of the startup was to implement a career planning process for all employees. By using the AtmanCo talent platform, each individual was able to identify their unique profile, comprehend their strengths, openly discuss them with their manager and quickly initiate a constructive development plan.
Because one of our core values is to grow. From a learning and development perspective, we want everyone to keep improving. There is no finish line.
GoMaterials' challenges:
Efficiently identify the ideal candidates in a time-sensitive recruitment setting
Unite and strengthen their expanding teams while promptly establishing mutual trust
Create individualized career plans tailored to each staff member
The solution
Michael Bellows was well-versed in psychometric assessments and believed in their significance. As GoMaterials grew from a team of three co-founders to 25 employees, the AtmanCo talent platform became crucial in supporting their expansion by aiding in recruitment, management and employee development.
The implementation of AtmanCo's platform resulted in a significant improvement in GoMaterials' recruitment process, with a 95% success rate in identifying and selecting top-performing candidates.
Identifying personality traits that align with the company culture, specifically "emotional openness," was crucial for GoMaterials. This allowed them to anticipate a candidate's compatibility with the values upheld by their organizational culture, which was a vital aspect in the recruitment process. It enabled them to "[...] get to know people better and build trusting relationships faster.
Faced with the common challenge of a labor shortage, GoMaterials was able to significantly expedite its recruitment process by incorporating the AtmanCo solution into its human resources procedures. This helped to reduce the possibility of losing potential candidates to other companies.
Today candidates that are selected based on their resumes now go through AtmanCo assessments and only require one interview to determine the mutual fit.
. 
We interview everyone who takes the assessment, and this allows us to have deeper conversations much earlier.
By incorporating AtmanCo into their human resources procedures, GoMaterials is able to:  
Accelerate the recruitment process by implementing assessments at an earlier stage
Promptly establish trust by fostering a deeper understanding between managers and their teams
Ensure that the necessary skills for specific roles are continuously developed as part of an individual's career development plan
95%
95% is the score given to AtmanCo's impact in identifying and selecting high potential candidates
100%
100% is the rating given to AtmanCo's impact on improving the overall hiring process, including selection, recruitment and onboarding
90%
90% is the score given on the positive impact AtmanCo has on the communication between employees and their managers
Experience the AtmanCo impact
Resources from our experts
Get the tips, best practices and resources you need to foster happiness in your business, straight from our experts.